SAGE EQUITIES IS A BOUTIQUE COMMERCIAL REAL ESTATE FIRM.
We provide development, property management and commercial brokerage services in Bakersfield, California.
We are a locally owned full-service firm with a passion for the burgeoning Bakersfield community we call home.
REAL ESTATE DEVELOPMENT
Our developments have transformed the downtown landscape by showing the market demand for a luxury urban lifestyle in Bakersfield.
We develop projects from their inception. We acquire property, raise capital, secure financing, navigate permitting and guide the architectural design of the buildings. We manage the entire construction process and the operation of the completed property day-to-day — including leasing, maintenance, accounting, compliance, security, marketing and community building.
We are dedicated to delivering solid returns for investors and driven to have a positive and lasting impact on Downtown Bakersfield and its residents.
PROPERTY MANAGEMENT
Our team has the experience, the technology and the systems to maximize investors' return on their investment. We manage our own multifamily developments, providing a high level of service to residents and fostering a sense of community.
COMMERCIAL BROKERAGE
With over a decade of professional real estate experience and over $100 million in completed transactions, real estate broker Austin Smith has represented buyers, sellers and tenants in every commercial product type — industrial, office, retail and multi-family.
Sage Equities diligently works to research, market, negotiate and manage transactions on behalf of investors, owners and tenants of commercial properties.
GROW WITH DOWNTOWN BAKERSFIELD
As a California Real Estate Broker, Austin has worked in commercial and residential real estate since 2005. He holds a Master of Urban and Regional Planning from San Jose State University. Austin's work has ranged from designing master planned communities to managing tenant improvement initiatives to developing transformative commercial developments such as 17th Place Townhomes and Cafe Smitten.
With a Juris Doctor degree from U.C. Hastings College of Law, Anna serves as a managing partner at Sage Equities. She writes a regular business column for the Bakersfield Californian and is passionate about the impact of Downtown Bakersfield's revitalization on the entire region.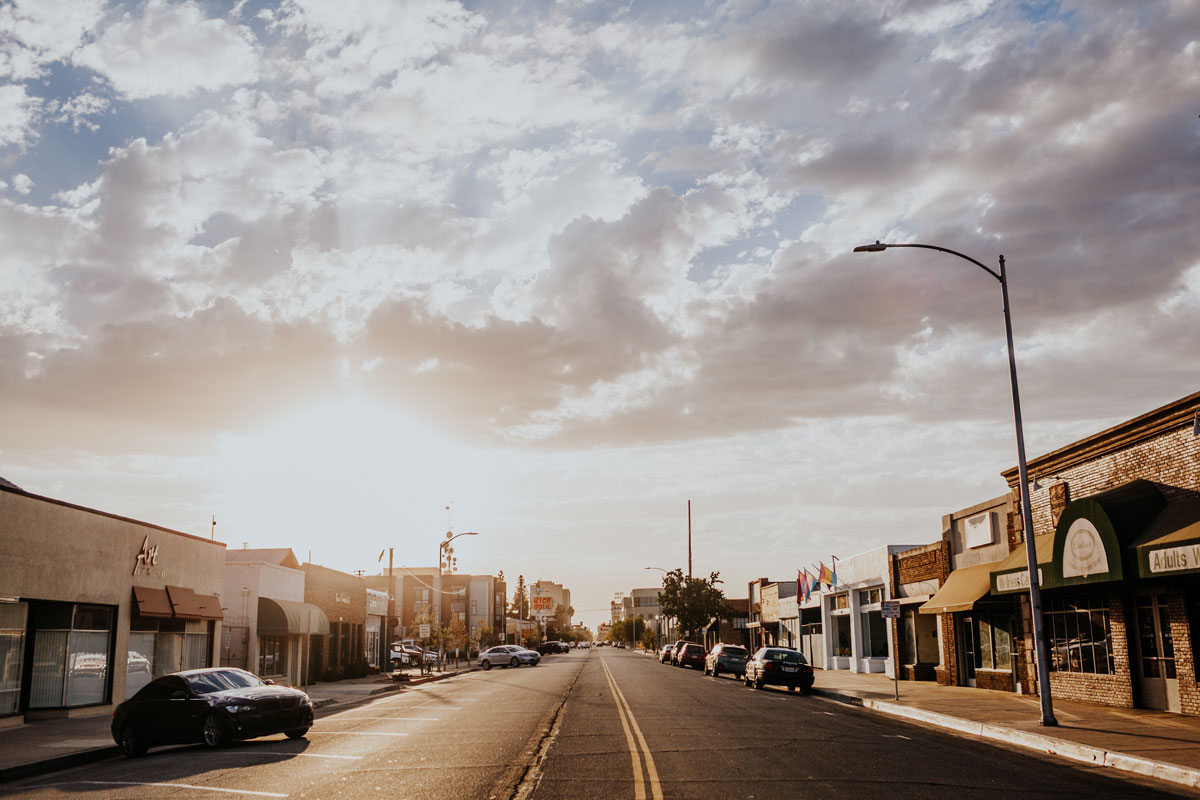 Downtown Bakersfield Opportunity Forecast